Is an Injury a Bad Result or Medical Malpractice?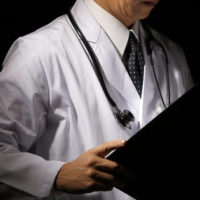 Receiving any sort of medical treatment requires assuming some amount of risk. The practice of medicine, is, by nature, a process of trial and error as the doctor tries to determine how an injury or illness is negatively affecting the body. This situation does not mean a doctor or medical facility can take unreasonable and unnecessary risks to treat a patient, particularly if such actions result in injury. This scenario could mean medical malpractice occurred. However, this inherent risk does mean that some procedures and treatments will not yield the desired results, and at that point, the question becomes whether the treatment or procedure was an unfortunate bad result or an instance of malpractice. This assessment lies at the heart of every medical malpractice case, and requires an attorney experienced in this area to look at the facts of the injury and the applicable law to decide if legal action is warranted. An overview of the key differences between a bad medical outcome and medical malpractice will follow below.
What Is a Bad Result/Adverse Medical Incident?
The associated risks of medical treatment are an issue that everyone must face at some point, and is specifically incorporated into the releases people must sign before treatment is provided, as well as conversations doctors have with patients about possible complications. Thus, every procedure comes with the possibility that the positive effect could negligible, or even entirely absent, with the outcome leaving the patient in a worse condition. However, the doctor may still have provided the most reasonable care under the circumstances, and even if a doctor admits fault due to a bad outcome, medical malpractice may still not be present. The main issue in determining if malpractice occurred is whether the doctor or medical facility deviated from the accepted standard of care.
Evidence Medical Malpractice Occurred
The basic definition of medical malpractice is when a doctor or other health care provider either takes an inappropriate action or fails to follow the correct protocol, and a patient is injured as a result. A recent example of possible medical negligence occurred at a Miami cosmetic surgery clinic when a 40-year-old woman from Louisiana died during a Brazilian butt lift procedure after fat clots traveled to her heart and lungs. The analysis of medical malpractice primarily hinges on the professional standard of care that would apply in a given situation, which depends upon what another doctor with similar skills and experience would have done in a similar situation. Secondary considerations are whether a doctor/patient relationship existed, and if the patient was injured from the medical care. Thus, an opinion from a medical expert on the likelihood of malpractice in a given case is a prerequisite to moving forward.  Further, injured parties only have two years to file a claim or lose the right to seek compensation. In addition, these cases do take several years to move through the system, and showing the source of the harm was fairly severe and the direct result of the negligent medical treatment are key factors that also influence whether initiating legal action is appropriate.
Contact a Florida Medical Malpractice Attorney
No one should have to suffer from a doctor's negligent care, and if you were victim of such an injury, contact a Florida medical malpractice attorney about recovering compensation. The Miami law firm of Pita Weber Del Prado understands your frustration and feeling of powerlessness in this situation, and will fight to get you the money you deserve. Contact us for a free consultation.
Resource:
miamiherald.com/news/health-care/article193057214.html