Miami Jury Awards Woman Close To $1 Million In Medical Malpractice Claim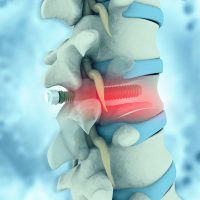 Medical malpractice is a major problem in Miami. Mistakes and errors on the part of doctors, surgeons, or other providers can have major, potentially life-threatening impacts on your health. Our Miami medical malpractice lawyer explains a recent case and what you need to prove in filing a claim.
Local Surgeon Pays For Mistake During Spinal Surgery
A Miami jury recently awarded a Hialeah Gardens woman $902,000 due to an error that occurred during spinal surgery. According to a September 8, 2022 Miami Herald news report, her doctor mistakenly left in a screw after the procedure. Within two weeks after the operation, the patient began experiencing pain and numbing in her left leg and foot. She followed up with a doctor from the University of Miami, who conducted imaging tests that determined the problem.
The doctor removed the screw and the woman and her husband sued the surgeon responsible. The jury award included:
$600,000 for the injured patients, to cover medical expenses, pain, and suffering;
$302,000 for her husband due to loss of consortium, which applies in cases where one spouse is not able to engage in activities and hobbies they used to do together;
In addition to the judgment, the surgeon must also pay $8,000 in fines and over $5,000 in medical costs, in addition to taking a series of classes designed to prevent future errors.
Elements Of A Medical Malpractice In Miami
Medical malpractice is a major problem in the U.S. and is attributed as being one of the leading causes of death and disability. According to the National Institutes Of Health (NIH), one in three clinical providers will face a medical malpractice lawsuit at least some point in their career. Filing a claim plays a key role in the recovery of patients, providing a sense of justice and compensating them for medical expenses and other losses they suffer.
Unfortunately, uncovering the truth behind what happened, obtaining copies of medical records, and determining who is ultimately responsible often creates challenges. There are four specific elements you must prove in filing a medical malpractice lawsuit in Miami:
Causation: Actions or inactions on the part of medical providers resulted in actual injuries or adverse health outcomes for the patient.
Duty to provide care: The provider had a direct duty to provide care to the patient.
Negligence: The provider took actions a reasonable health care provider would not take in similar circumstances or failed to take reasonable precautions in protecting the patient.
Damages: Due to the provider's negligence and breach of duty, the patient suffered actual damages, such as medical costs and lost wages.
Contact Our Miami Medical Malpractice Lawyers
If you suspect medical malpractice in Miami, reach out to Pita Weber Del Prado. We provide the professional legal representation you need to hold medical providers accountable and get compensation for your injuries. To request a consultation, call at 305-670-2889 or contact our office online today.
Source:
miamiherald.com/news/health-care/article265427086.html
ncbi.nlm.nih.gov/books/NBK470573/