4 Top Reasons People Don't Call Personal Injury Attorneys in Florida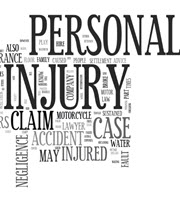 If you are hesitant to call a personal injury attorney after being injured, we are about to convince you that you could actually benefit from contacting a lawyer.
If you need legal help but hesitate to contact a law firm because you think it's too expensive, contact our lawyers at Pita Weber Del Prado for a free, no-obligation consultation. We will discuss your case to help you understand your options free of charge without making any kind of financial commitment.
Reasons why people don't call a personal injury lawyer
Often, the reasons why people refrain from calling a lawyer make no sense. As a result, injured victims receive less compensation than they are entitled to or even lose their case altogether.
The most common reasons why people do not call a personal injury attorney are:
They think they cannot afford a lawyer
If you are reluctant to contact an attorney because you think you cannot afford one, you need to understand a couple of things:
First of all, many lawyers do not charge you for your first initial consultation to discuss your personal injury case (at Pita Weber Del Prado, you get a free consultation by calling 305-670-2889); and
Second of all, most personal injury attorneys in Florida provide legal representation on a contingency basis. It means that you do not have to pay your lawyer unless they win your case and obtain compensation on your behalf.
They don't want to look bad or greedy
At Pita Weber Del Prado, we take our prospective clients' cases seriously, no matter how they were injured or how minor or severe their injury is. Pursuing compensation after an injury does not make you look bad, nor does it make you greedy.
There is nothing greedy about seeking compensation for the financial losses and damages you would not have suffered had the other person acted reasonably and carefully.
You have every right to file a personal injury claim or lawsuit if someone else's negligence caused your damages and losses.
They don't have time to speak with an attorney
If the only thing stopping you from contacting a lawyer is the lack of time, you should definitely consider hiring a personal injury attorney to handle your case on your behalf.
You see, filing a claim and dealing with insurance companies can be both time-consuming and confusing. You need to negotiate with the insurance adjuster, gather all available types of evidence to support your claim, and handle other legal aspects of the claims process.
Instead, you should focus on your treatment to make a speedy recovery. That's why you should work with a Miami personal injury attorney to handle your claim to allow you to focus on your recovery.
Besides, 10-15 minutes of your time is not that much. You can schedule a free phone consultation with our personal injury lawyers at Pita Weber Del Prado at any convenient time for you.
They don't know if they are entitled to compensation
That's exactly why you need to call a personal injury attorney because a lawyer can determine whether you have a case or not. If you have been injured because of someone else's negligence or carelessness, chances are you are entitled to compensation.
In fact, people represented by personal injury lawyers typically receive much more money than those who choose to represent themselves, even after paying their attorney.
Schedule a free consultation with our lawyers at Pita Weber Del Prado. You have nothing to lose. Call 305-670-2889 for a case review.
https://www.pwdlawfirm.com/personal-injury/what-can-delay-my-personal-injury-settlement-in-florida/