Do You Need an Expert Witness to Testify in Your Personal Injury Case?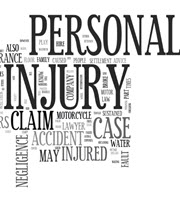 Each personal injury case is unique, and fault may not be immediately clear after you get injured. For this reason, you may need an expert witness to testify in your personal injury case. However, when the other party's fault is clear, and they or their lawyer is not trying to put the blame on you, hiring an expert witness may not be necessary.
An expert witness's testimony can be an invaluable piece of evidence in your personal injury case when fault is not immediately obvious. If you believe that someone else was responsible for your injury, but you do not have evidence to prove it, consult with our Miami personal injury lawyers at Pita Weber Del Prado to help you prove liability and obtain the compensation you deserve.
Who Can Be an Expert Witness in Your Personal Injury Case?
Many car accident victims wonder if their friend or family member who witnessed the accident can serve as an expert witness in their case. Well, probably not unless they have special knowledge, skill, education, experience, and training in the specialized field related to your accident and can give an unbiased opinion.
An expert witness is a person with specialized skill sets who can provide independent and impartial evidence to testify and help establish critical facts of your case or challenge the testimony provided by the opposing party.
According to the Florida Statutes Section 90.702, an expert witness can testify in your case if their testimony is:
Based upon sufficient facts, evidence, or data;
Based on reliable principles and methods; and
The expert witness applied these principles and methods reliably and properly to the facts of the case.
It is essential to understand that expert witnesses are hired to give their impartial and unbiased opinion about your personal injury case. While their testimony can prove that the other party is responsible for the accident, they may also argue that you were partially at fault for your injury. For this reason, it is important to know what kind of expert witness should be hired in your particular case. You should contact a knowledgeable personal injury attorney to help you find expert witnesses to testify in your case.
What's the Difference Between Eyewitnesses and Expert Witnesses?
Many people fail to understand the difference between regular witnesses, also called eyewitnesses, and expert witnesses. An eyewitness can give factual testimony about what happened because they actually witnessed the accident.
An expert witness, meanwhile, is someone who has special skills and training to help determine liability in your case. While an expert witness did not actually witness how the accident happened, they can provide their testimony based on their expertise and knowledge.
If you were involved in a car crash, an accident reconstruction specialist might be the kind of expert witness that you need to help you recreate the accident and determine who is responsible for causing it.
When Do You Need an Expert Witness to Testify in Your Case?
As mentioned earlier, expert witnesses may not be necessary in many personal injury cases. Typically, an experienced personal injury attorney can help you investigate your particular situation to determine whether or not hiring an expert witness will be necessary in your case. After all, hiring an expert witness is quite costly, which is why you need to understand whether you actually need one.
A personal injury lawyer may suggest an expert witness if your case involves any of the following:
Fault is not immediately clear in your accident;
You believe that the other party was responsible for the accident, while the other party says that you were at fault;
Your case requires accident reconstruction to determine liability; and
Fault cannot be proven without the use of specialized expertise and training of an expert witness.
If you are not sure whether you need an expert witness or not, consult with our Miami personal injury attorneys. Contact Pita Weber Del Prado to review your particular situation and determine whether you can benefit from hiring an expert witness. Call at 305-670-2889 for a consultation.
https://www.pwdlawfirm.com/personal-injury/can-you-sue-for-emotional-distress-in-a-florida-personal-injury-case/