Exposing Personal Injury Claim Myths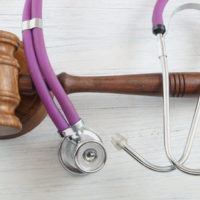 Sustaining an injury, even beyond the pain, is a devastating experience. In many cases, medical expenses may eat into the victim's savings. Fortunately, there are ways in which an injured individual can obtain reimbursement for these costs, through a personal injury action. Retaining the services of an experienced personal injury attorney is almost essential to ensuring that not only will reimbursement be forthcoming, but that the reimbursement amount is truly representative of the harm suffered. Common, and seemingly simple issues, control the outcome of a case, such as the appropriate place to file the lawsuit, which is just one of many critical decisions best left to a personal injury attorney. The need for legal representation is supported by the fact that a great deal of misinformation can be found regarding personal injury lawsuits online and in the news. The Internet is full of misinformation and myths, and this post will discuss – and refute – the more common ones.
Personal Injury
Initially, though, it is important to understand the legal theory on negligence, which is how personal injury matters are litigated. Generally, within four years of an accident, an injured individual must bring an action and prove that the defendant failed in maintaining his/her duty to keep the injured individual safe from harm, and that quantifiable damages were caused by the defendant's actions.
Myths
Some of the more common personal injury claim myths include the following:
Personal injury claims are "easy money." In the U.S. court system, in order to prevail on any claim, including a personal injury claim, the plaintiff must prove the required elements of his/her cause of action, and the defendant has an opportunity to refute the plaintiff's case. Further, the U.S. court system is not that quick – just getting to trial will take time, which each party will use to discover information about the other side and to fine tune their assertions.
Personal injury cases take too long to finish. Even in light of the previous note, many personal injury cases are resolved within 8-12 months. Further, if the parties settle the matter before filing a lawsuit, a quicker resolution may be reached.
Personal injury cases can be filed at any time. As illustrated above, all personal injury matters must be filed within four years of the accident. Failure to do so will result in the extinguishment of the claim, barring recovery forever.
The individual at fault will pay for medical expenses as they are incurred. Typically, any payment will only come when a final settlement is reached, either by agreement between the parties or by verdict from the jury and exhaustion of any appeals.
The responsible individual will pay out of his/her pockets. In reality, in almost every personal injury case, insurance companies will pay any required moneys.
The insurance of the injured individual will cover all costs. Insurance companies will use every means possible to avoid having to pay out on a policy. This is why many injured individuals will file a claim against the responsible party – because they do not receive enough reimbursement from their own insurance company.
Injured plaintiffs are guaranteed compensation. As with all legal matters, there is no guarantee.
There are multiple avenues for compensation. Once a personal injury matter is settled, either by agreement or by verdict, any claim for future money will typically expire. This settlement includes barring legal action if an injured individual settles with the responsible party's insurance company.
An attorney is not necessary. While this is factually true, personal injury attorneys are truly experts at what they do, including fully understanding the legal issues involved in a case, the procedures and processes involved, and the time limitations for asserting a claim.
Seek Legal Advice
If you have suffered an injury which you believe can be attributed to the negligence of another individual, contact the experienced personal injury attorneys at Pita Weber Del Prado as soon as possible. We have years of experience in personal injury matters, and will use this knowledge to examine the circumstances of your injury. We know how to build a strong case, and fight to get you the most compensation possible. Contact our Miami office today for an initial consultation.
Resource:
flcourts.org/content/download/215843/1961004/Jurisdiction_chart.pdf