Five Resolutions To Reduce Miami Personal Injury Risks In 2023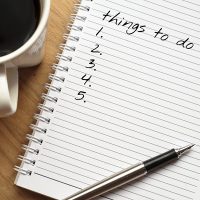 A new year presents the opportunity to make positive changes in your life and to set goals regarding attitudes and behaviors. Matters pertaining to money, health, and relationships are typically at the top of the list. One way to protect all three is by reducing personal injury risks. Our Miami personal injury lawyer recommends setting the following five resolutions for 2023. 
Know the risks.
Personal injuries are a leading cause of death and disability in the United States. According to the Centers for Disease Control and Prevention (CDC), they send close to 100 million people to hospital emergency rooms each year. Slips, falls, and motor vehicle accidents are among the most common causes. Be aware of the risks and other ways in which personal injuries in Miami can happen, such as due to fires, boating accidents, or getting struck by or against objects near construction sites and other public areas.
Take safety precautions.
There are simple safety precautions you can take to reduce the risks of personal injuries in Miami in 2023. Wear a seat belt at all times when traveling in a motor vehicle, get proper training and wear a helmet or other protective gear when engaging in sports or recreational activities, be cautious around crowds and aware of entrances and exits when attending events at public places, and avoid reckless behaviors that put you or others at risk.
Slow down.
Speeding is a common cause of car accidents in Miami and increases the risks of potentially life-threatening personal injuries. Moving fast also increases the likelihood of slips, falls, and other accidents. Whether you are running errands, visiting different destinations, or engaging in social activities, allow plenty of time, focus on what you are doing, and avoid rushing.
Get enough sleep.
Many of us are sleep-deprived due to certain types of health conditions or as a result of trying to keep up with work, family, and social obligations. The National Institutes of Health advises that missing even just one or two hours of sleep at night can negatively impact your health. Lack of sleep causes the same types of impairments as being under the influence and significantly increases the chances of personal injuries in Miami.
Take care of your health.
In 2023, make maintaining your health a top priority. Have your vision and hearing checked, get a physical from your family doctor, and report any troubling symptoms you are experiencing, which could make you more accident-prone. If you are taking any type of medication, be aware of possible side effects. Even over-the-counter items can cause impairments that increase personal injury risks.
Contact Our Miami Personal Injury Lawyer
Personal injuries can happen despite your precautions and are often due to negligence on the part of others involved. At Pita Weber Del Prado, we help you get the compensation you need to recover. Call 305-670-2889 or contact our Miami personal lawyer online and request a consultation today.
Source:
cdc.gov/nchs/fastats/accidental-injury.htm
ncbi.nlm.nih.gov/books/NBK19961/#:~:text=The%20cumulative%20long%2Dterm%20effects,%2C%20heart%20attack%2C%20and%20stroke