What to Do if the Insurance Settlement Offer is Too Low?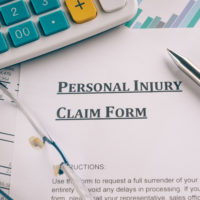 Handling an insurance claim after a car accident is never easy. Unfortunately, insurance companies in Florida are in the business of making money, and their revenue is based on lowballing injured people.
When the settlement offer is too low, the insurer is hoping that you will accept it simply because you desperately need any amount of money. While insurers frequently make low settlement offers, there are certain things you can do to recover higher compensation.
Typically, insurance settlement offers are negotiable. With a knowledgeable Miami personal injury attorney by your side, you can seek fair compensation for your injuries after a slip and fall accident, motor vehicle collision, or any other type of accident.
Insurance Claims Process in Florida
After getting injured, you exchange personal and insurance information with the at-fault party. You need to know the other party's insurance info to make a claim against their insurance policy. While you may do everything correctly, the insurer may end up offering you an amount much less than you expect or deserve.
But what should you do if you believe that a settlement offer is too low and will not cover all of your expenses and costs related to your injury? First and foremost, you have a right to reject the settlement offer, though the insurance company will pressure you into accepting it.
What to Do if You Received a Low Settlement Offer?
When you believe that the settlement offer is not adequate to cover your costs and expenses, do the following things.
Contact a Miami Personal Injury Attorney
Get legal help if you have been handling the insurance claims process on your own. An attorney will help you thoroughly calculate economic and non-economic damages, including medical expenses and nontangible losses such as mental anguish, pain and suffering, emotional distress, and many more.
Your lawyer will ensure that you do not leave out critical elements in your calculations.
Decide How Long You Can Go
Prior to entering into negotiations, you must decide on the lowest amount you will accept. Your lawyer can determine the lowest amount you are willing to take based on calculations of your past and future expenses.
Know the Other Party's Policy Limit
The other party's policy limit is going to play a significant role when determining an appropriate insurance settlement offer. No insurance company will agree to the amount higher than the other party's policy limit. In some cases, that amount may be less than what you need.
That is why you need to know the other party's policy limit when negotiating a settlement offer.
Reject and Counter
Knowing how to properly reject the low settlement offer is key to negotiating a higher settlement. The rejection and counteroffer must be in writing and must address each point made during the proposal. When providing a counteroffer amount, you must use calculations and include reasonable arguments for why you deserve a higher amount.
Decide if You Will Go to Court
It is not uncommon for negotiations between parties to come to a dead end. If insurers fail to negotiate an acceptable amount, you must be prepared to fight in court. Often, it makes more sense to accept a less-than-ideal amount as opposed to filing a personal injury lawsuit.
In some cases, disagreements can lead to insurance coverage disputes.
Let our Miami personal injury attorneys evaluate your options if the insurance company's settlement offer is too low. Contact Pita Weber Del Prado for a consultation. Call at 305-670-2889 to examine your case.
https://www.pwdlawfirm.com/personal-injury/5-personal-injury-myths-in-florida-that-still-persist-in-2020/