When Are Punitive Damages Available in Personal Injury Cases?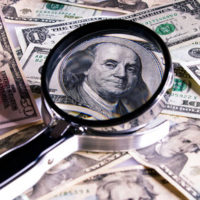 When someone is injured due to another's negligent behavior, a natural response is the desire to hold that person or entity accountable. Personal injury lawsuits are based on the premise that people and businesses have a responsibility to act in a reasonable and prudent manner, so others are not put at unnecessary risk, and the failure to uphold this duty of care can lead to liability if a third party is injured. While there are different types of legal remedies a plaintiff can request in lawsuits, the one most commonly sought in personal injury cases is compensation, referred to as damages for legal purposes. Since obtaining damages for the impact of an injury is the overall goal of a personal injury suit, understanding what this term encompasses is basic information any injured plaintiff should know. Collecting compensation for medical bills, lost wages and pain and suffering are losses most people can understand, and are the types of damages the vast majority of personal injury cases seek. However, there is one additional category, punitive damages, that is only available in limited situations, but can equate to a significant monetary award. The Florida Supreme Court recently denied an appeal by a plaintiff alleging a tobacco-related injury against R.J. Reynolds of an overturned $23 billion punitive damages award that an appellate court ruled as excessive. A discussion of when punitive damages may be available, and the limitations the law puts on this type of compensation, will follow below.
When Can an Injury Victim Demand Punitive Damages?
The purpose of compensatory damages in a personal injury case is to make the injured victim whole, hence recovery for medical bills and lost wages. However, punitive damages are focused on punishing the negligent defendant and sending a message to others in a similar position that such conduct will not be tolerated. Thus, they are only permitted when the facts warrant such a response. Punitive damages only serve their intended purpose if they have a negative financial impact on the wrongdoer, so high dollar punitive damage awards usually involve businesses or wealthy individuals with the financial means to pay these large amounts. Florida law allows an injured plaintiff to request punitive damages if he/she can prove one of the following:
Intentional conduct – the defendant knew someone was likely to suffer an injury from his/her conduct or realized the conduct was wrong, but acted anyway; or
Gross negligence – the defendant did not act purposely, but did engage in reckless or extremely careless conduct that injured another. The defendant's actions need to suggest a disregard for the life, safety and rights of other people.
In addition, companies can be liable for the intentional or reckless conduct of an employee if the employee was acting on behalf of the business, and the owners approved of the conduct in some way.
Limitations on Awards
Even if there is intentional or reckless conduct to justify punitive damages, the law does impose limitations on the amount an injured plaintiff can rightfully collect. It should be noted that juries are not informed about caps on punitive damages when given jury instructions so as not to taint their true beliefs on this matter. In personal injury cases, punitive damages are generally limited to the greater of:
$500,000; or
three times the amount of compensatory damages (medical bills, lost income, pain and suffering, etc.).
In extreme cases where the defendant acted purely out of financial gain in spite of the risks posed to others, a court can award the greater of:
$2 million or
four times the amount of compensatory damages.
Get Help
Being the victim of someone else's negligence is a devastating and unfair set of circumstances. The lawyers at the Miami law firm of Pita Weber Del Prado understand the huge impact an undeserved injury can create, and will fight to get you the maximum amount of compensation permitted under the law. Contact us today for a free consultation.
Resource:
journalnow.com/business/fla-supreme-court-denies-appeal-of-b-punitive-damages-against/article_eb3eaae9-c0b0-5a25-a276-ec78ce16ebab.html