Who's Liable for Injuries and Deaths Caused by Police Chases?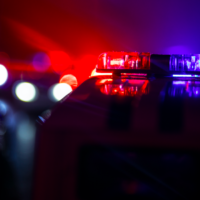 Police driving in hot pursuit of a suspect is an exciting event to watch on television, but when you become a witness of multiple police cars and the pursued vehicle driving wildly and smashing into other vehicles and buildings, it can be terrifying.
It is not uncommon for witnesses and bystanders to get hurt in a police chase due to the police vehicles and pursued vehicles speeding, running red lights, driving erratically, and traveling over sidewalks.
Not only do hot pursuits result in car accidents and injuries to other motorists and bystanders, but they can also cause the wrongful death of a passer-by.
Fact: Each year, fatal police-chase crashes kill an average of 355 people, according to the Bureau of Justice. About a third of those fatalities are innocent bystanders and passers-by.
But who can be held responsible for a car crash caused by a hot pursuit? That is the question that our Miami car accident attorney at Pita Weber Del Prado hears quite often since residents of Miami are no strangers to witnessing hot pursuits either on TV or in real life.
Fatal Police Chase in Florida
On August 10th, a motorcyclist's death in a crash with a Florida police officer who was pursuing a stolen vehicle served as a reminder of how dangerous police chases can be for innocent passers-by.
According to a report by WFTV, a 47-year-old male motorcycle rider was fatally injured in a police chase after colliding with a police vehicle. The accident occurred on Interstate 95 in Martin County, which is more than 100 miles from Miami.
The police chase was initiated by Lauderhill police to pursue a stolen vehicle. Although the chase was eventually called off, the officer then spotted the allegedly stolen vehicle in a ditch. The officer's vehicle collided with the motorcyclist when attempting to pull over to check on the stolen vehicle.
The deadly crash is still being investigated by the Florida Highway Patrol.
Who Can Be Held Responsible for Police Chase Injuries and Fatalities?
When an injury or death occurs during a police chase or hot pursuit, who can be held liable for the resulting damages and losses?
In a nutshell, the party who had a duty of care to the person injured or killed should be held responsible for any damages and losses that result from violating that duty.
Typically, there are several parties that can be held liable for causing hot pursuit-related injuries and deaths:
The suspect in the pursued vehicle. The chased suspect can be held responsible for damages and losses resulting from the police chase regardless of whether his vehicle collides with other vehicles or performs an illegal maneuver on the road.
Police officer and/or department. Although police officers and departments escape liability for collateral damage caused by hot pursuits, it is vital to understand that Florida state has specific requirements for hot pursuit procedures. If these protocols are not followed, and a police chase causes harm to passers-by or bystanders, it may be possible to sue the law enforcement officer or department.
Public entities. In some cases, the government, municipality, state, county, or another public entity can be sued for injuries and fatalities caused by police chases (i.e., the police officers did not receive proper training, the pursuit protocols are inadequate, or the government's negligence failed to prevent the criminal behavior of the suspect).
Get a free consultation with your personal injury case at Pita Weber Del Prado to determine which party is responsible for your pain and suffering, medical expenses, lost wages, and other damages caused by a police chase. Call at 305-670-2889 or reach out to us online.