Winter Travel Safety Tips: 10 Easy Ways To Prevent Personal Injuries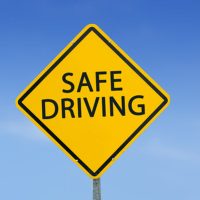 The winter season is one of the busiest travel times of the year. Unfortunately, it is also one of the most common times for accidents to happen. Whether taking a well-earned vacation, visiting friends or family, or traveling for business, our Miami personal injury lawyer advises taking precautions to reduce accident risks.
If you are driving, have your car checked by a mechanic.
If driving is part of your winter plans, make sure your vehicle is safe first. While you can easily check fluid levels and tire treads, have a mechanic do a more thorough inspection.
Check weather and road conditions at your destination.
Regardless of how you travel, be aware of road and weather conditions at your destination. If you are headed where winter weather may be a problem, consider relying on friends or ridesharing instead.
Expect delays and avoid rushing.
The National Safety Council (NSC) warns that the winters are the busiest time of the year for travel. On the road or when navigating airports, rushing increases your risks of personal injuries. Expect delays and allow plenty of time to reach your destination.
Wear comfortable travel clothes.
Make comfort your top priority when taking any type of trip. Sandals, dress shoes, and overly loose or restrictive clothing increase your slip and fall risks.
Get plenty of rest before your trip.
Missing just a few hours of sleep has the same effects as being under the influence. While you may be busy leading up to a trip, take the time to get the sleep your body needs.
Avoid getting irritable with winter crowds.
It is not uncommon for people to get aggressive in crowds. Unfortunately, this increases accident risks. Do your best to be patient and considerate of others and avoid getting into conflicts when possible.
Share your travel itinerary with friends or family.
Let loved ones know where you are going, your means of travel, and what time you plan to reach your destination. If you do not check in, have them sound the alert.
Avoid overpacking.
Lugging around gifts and suitcases full of clothes increases the risk of overuse injuries and accidents. Pack lightly and ship items, when possible, or do your shopping once you reach your destination.
Assemble an emergency kit.
However you travel, keep an emergency kit handy. Pack it with water, bandages, an extra phone charger, medications, emergency contact information, and other important items.
Pay attention and avoid distractions.
Being distracted increases accident risks and can also make you vulnerable to criminals. The American Red Cross urges travelers to avoid distractions and remain alert to their surroundings at all times.
Consult With Our Miami Personal Injury Lawyer
Accidents can still happen despite your precautions. At Pita Weber Del Prado, we help you get the compensation you need to recover. To consult with our Miami personal injury lawyer, call 305-670-2889 or contact us online today.
Sources:
nsc.org/community-safety/safety-topics/seasonal-safety/winter-safety/holiday
redcross.org/about-us/news-and-events/news/Travel-Safety-Tips-for-Thanksgiving-Travelers.html