Protecting Yourself Against Personal Injuries Due To Slip And Falls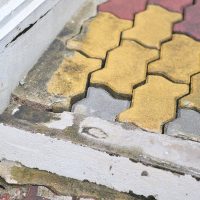 Slip and fall accidents in Miami Beach are one of the most common causes of personal injuries. They can happen when visiting people in their homes or at any public place. Even in relatively minor cases, they can cause major harm. Injuries you suffer can impact your health for years into the future, resulting in tens of thousands of dollars in medical expenses and lost wages. Be aware of how they happen and your rights in filing a slip and fall accident claim.
What Are Common Causes Of Slips and Falls In Miami?
The National Floor Safety Institute (NFSI) warns that slips and falls are a leading cause of personal injuries, sending more than eight million people to hospital emergency rooms each year. Slips and falls in Miami can happen while walking to or from work, when visiting friends or family, or when dining out, shopping, going to the movies, or visiting any public place.
While victims often get embarrassed and try to downplay the situation or blame themselves when a slip and fall happens, it is generally negligence on the part of property owners and managers that is to blame. Common causes include:
Wet floors;
Torn carpeting or chipped flooring tile;
Uneven walkways;
Cluttered halls or aisles;
Lack of proper landscaping;
Dim lighting in public areas;
Lack of handrails on stairs;
Lack of safety rails at heights.
How Do I Get Compensation For Slip and Fall Injuries? 
Whenever a slip and fall accident happens, it is important to notify the property owner, onsite security, or the police immediately. You should also seek medical care as soon as possible, regardless of whether you suspect personal injuries or the severity of symptoms you suffer.
Slip and fall accidents in Miami can result in broken bones, torn muscles and tendons, and serious back, neck, or head injuries. These can all impact your health for years into the future. Under the Florida Statutes, you have the right to hold negligent property owners accountable. There are generally two options in seeking compensation for slips and falls:
File an insurance claim against the property owner: Whether a slip and fall happens at someone's home, in an apartment complex, or in any public place, property damage insurance policies the owner has in place can help offset your losses.
File a premises liability lawsuit: In the event the property owner is uninsured, their policy fails to cover your costs, or their claim is disputed, you may have the right to file a premises liability lawsuit. Damages available include coverage of medical expenses, lost wages, and compensation for your pain and suffering.
Request A Consultation With Our Miami Personal Injury Lawyers
Injuries you suffer in a slip and fall accident can impact you for years into the future. To discuss your rights in seeking compensation and how we can help, call 305-670-2889 or contact Pita Weber Del Prado online and request a consultation with our Miami slip and fall lawyers today.