Legislature Seeks to Reign in Dangerous Plastic Surgery Centers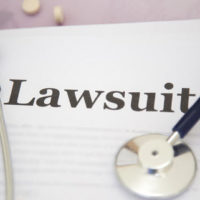 Plastic surgery, also known as elective or cosmetic surgery, is big business in this country. And it goes beyond procedures for purely aesthetic reasons, such as breast enhancements or abdominal implants. While still cosmetic, plastic surgery also includes reconstructive surgery after automobile accidents to correct disfigurements or scars. Regardless of whether the surgery is elective or for a medical purpose, the patient inevitably puts his/her faith in the attending medical professional to conduct himself/herself in accordance with the mandatory standard of care. In the vast majority of cases, this faith is not misplaced. However, if an injury occurs, retaining the services of an experienced Miami medical malpractice attorney is essential to recovering compensation for the cost of the injury. As so many people are electing to undergo plastic surgery, many plastic surgery centers are opening, in an effort to turn a profit, but at the expense of a lower quality care. To stop this trend, the Florida Senate is considering a bill which would curb the most egregious centers.
Florida Senate Bill 732
As mentioned above, the Florida Senate is considering a bill which is intended to curb medical malpractice at plastic surgery centers in the State. Generally, the bill would require the following:
All surgical centers must be owned by Florida-licensed physicians in good standing, as opposed to by for-profit institutions;
All surgical centers must be registered with the state Department of Health;
All registrations are non-transferable;
Physicians affiliated with shuttered surgery centers will be prohibited from opening new surgery centers in a five-year period after the shuttering;
Surgery centers will only be permitted to perform the following procedures;

Procedures involving minimum sedation, which include the excising of skin lesions, the stitching of lacerations, the drainage of cysts and the casting of simple breaks; and
Procedures that require moderate sedation, which include hernia repair, large joint dislocations, colonoscopies, and liposuction procedures involving the removal of up to 1,000 cubic centimeters of supernatant fat;

Anesthesiologists be on site and available for high-risk procedures; and
Any physician who performs such high-risk procedures must meet certain requirements.
Plastic Surgery Centers
Unfortunately, when plastic surgery centers are not physician-owned, they have most likely switched their focus from patient care to profit center. Accordingly, these centers typically contain some of the following problems which can lead to a claim for medical malpractice:
Allowing surgeons not property trained in plastic surgery to perform surgical procedures;
Performing a surgery which exceeds the scope of the patient's informed consent;
Failing to record a full history of the patient;
Operating on the wrong part of the body;
Performing procedures in offices which are not equipped to address potential complications arising during the procedure; or
Using less expensive personal in an effort to cut costs, such as nurse anesthetists instead of anesthesiologists.
Any kind of surgery, including elective, requires extensive preparation, skillful execution, and proper post-procedure supervision and monitoring. If any of these aspects are not provided, harm may result to the patient, examples of which include:
An adverse reaction to anesthesia or other medications;
Blood clots, or excessive bleeding;
Disfigurement or other permanent scarring, including skin discoloration or other dermatological irregularities or a sudden drooping of the surgical site;
Infection or other related illnesses, such as pneumonia; or
Heart attack, hematomas, paralysis, or stroke.
Seek Legal Advice
If you have suffered an injury from a plastic surgery procedure, and you believe the injury is the direct result of an error committed by an attending medical professional, contact the experienced personal injury attorneys at Pita Weber Del Prado as soon as possible. We have years of experience in medical malpractice matters, including those at plastic surgery centers. After analyzing your injury, if we believe that the medical professional committed a preventable error, we will develop a strategy which can obtain for you the most compensation possible to recover from your injuries. Contact our Miami office today for an initial consultation.
Resource:
floridapolitics.com/archives/292837-bill-cosmetic-surgery-tuesday
https://www.pwdlawfirm.com/legislature-seeks-to-reign-in-dangerous-plastic-surgery-centers/