What to Do After a Miami Truck Accident? Duty to Stop, Exchange Information, and Report the Crash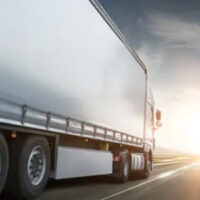 With its vast ocean and waterway access, Florida serves as a key international hub for importing and exporting goods into and out of the U.S., which is why Floridians can see hundreds of trucks on their roads every single day.
Naturally, truck accidents do happen, and Floridians are not always surprised to read about multiple-vehicle crashes caused by tractor-trailers or overturned semi-trucks. Following these crashes, which often lead to serious injuries and devastating consequences, the fault is not always immediately apparent.
That is why injured parties benefit from seeking help from a Miami truck accident attorney who can investigate their case and determine liability. If you are confused about what to do after a truck crash in Miami or other parts of Florida, talk to our lawyers at Pita Weber Del Prado to discuss your course of action.
Truck Accidents in Miami
Vehicle crashes involving trucks are not uncommon in Miami and elsewhere in Florida. One such accident has recently occurred on Interstate 95 in Miami.
As reported by NBC Miami, four people sustained injuries after a collision sent a truck flying off the road at around 6:45 a.m. on Sunday. Pictures of the crash show the truck collapsed into the grassy area behind a house on the side of the road.
The 27-year-old driver of the second vehicle, who left the scene of the collision, faces hit-and-run charges. All four passengers of the truck managed to get out and were hospitalized.
Florida law imposes a four-year statute of limitations for negligence actions, including those stemming from truck crashes. However, if the truck crash resulted in wrongful death, the plaintiff has two years to bring a lawsuit.
More often than not, an experienced truck accident attorney in Miami can seek compensation from both the trucker and the trucking company. Under Florida law, trucking companies can be vicariously liable for damages caused by their drivers.
What to Do After a Miami Truck Crash?
Florida law imposes quite a few requirements for drivers who have been in truck crashes. The first basic requirement is the duty to stop. You must stop your vehicle in the event of a collision to exchange information and provide reasonable assistance, if necessary, to those who have been injured.
If either party's injury prevents him or her from exchanging information or thinking clearly, the other party involved must report the accident to law enforcement. Leaving the scene of a crash in Florida is considered a crime. Drivers who flee the scene could face a third-degree felony or, when injuries are severe, a second-degree felony.
Under Florida law, law enforcement agencies are required to prepare and issue police reports for any truck crashes that:
Involve a commercial motor vehicle
Result in bodily injury or death
Lead to one or more vehicles being inoperable
For car collisions that involve only property damage, drivers are legally required to submit a written crash report to the Department of Highway Safety and Motor Vehicles. Since many trucks operated on Florida roads are commercial vehicles, you will most likely have to report the crash to law enforcement even if it did not result in bodily injuries, death, or property damage.
Contact our Miami truck accident attorneys to evaluate your damages and losses. Schedule a consultation with our lawyers at Pita Weber Del Prado to determine fault, assess liability, and pursue compensation. Call at 305-670-2889.
Resource:
nbcmiami.com/news/local/four-injured-after-truck-flies-off-i-95-crashes/2163896/
https://www.pwdlawfirm.com/truck-accidents/semi-truck-crashes-caused-by-negligent-brake-maintenance-brakes-that-are-out-of-adjustment-by-skip-pita-pita-weber-del-prado/