Injured Workers not Limited to Workers' Compensation Benefits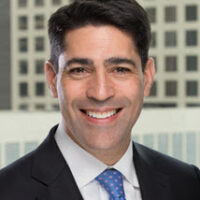 PWD Attorney Randy Weber Recovers $975,000.00 For Employee Hurt on the Job
Generally, Florida's Workers Compensation Law provides injured workers with at least 2 guaranteed benefits: 1) Payment of injury related Medical Bills; and 2) reimbursement of 66% of the worker's Lost Wages. And not much more.
Our Workers Compensation Law typically bars recovery of money for an employee's pain and suffering, mental anguish, inconvenience, disfigurement, loss of ability to enjoy life, and other similar harms. There are few exceptions to this rule — the main one being when the worker is hurt by the negligence of a third person or entity — that is, not her employer.
Our client, Mr. Jones*, is a security guard stationed in an office building in South Florida. One afternoon, the building's engineer asked Mr. Jones to look into a complaint from a tenant that the air conditioning in its office was broken. Mr. Jones went to the office as requested. On arrival, he found the air conditioning was not working. The Building's engineer had also asked Mr. Jones to go into an electrical/mechanical room on that floor to determine whether the air handler was working. While in that room, Mr. Jones attempted to re-set a breaker box, which resulted in an explosion. As a result, he sustained several injuries requiring hospitalization and surgery. Our law firm filed suit against the building for negligence and recovered a settlement of $975,000.00 despite the building's argument that Mr. Jones' negligence caused the accident. That compensation was in addition to his workers compensation benefits.
Through hard work, dedication and faith, Mr. Jones made an excellent recovery and returned to work as soon as his doctors permitted him to do so. In the addition to resuming employment in the security industry, Mr. Jones is very active in his Church and our community.
As an aside…
Employers and their workers' compensation insurance carriers are typically very willing to assist their employees in efforts to discover and prove the negligence of third parties.
Who Do These Cases Often Involve?
These cases can involve almost any type of employee including:
Construction workers
Delivery drivers
Security Guards
Traveling Salespersons
Property Inspectors
PWD's Results for Injured Workers Over the Years
injured City Fire Inspector recovers damages against Condominium Association for on-the-job injuries
Construction worker killed due to negligence of another's subcontractor's employees
Appliance Repair person injured due to negligence of apartment complex management
Traveling Salesperson hurt while visiting customer due to defect on customer's property
Security guard rear-ended while driving patrol car from one security site to another site