No One Is Immune from the Dangers of Airplane Travel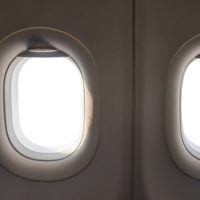 There is no denying that traveling by air is a fast and efficient mode of travel, and while airplane accidents are rare, when they do happen the consequences usually involve serious injuries and some amount of death. Figuring out what went wrong and who is responsible for an accident falls to local and federal regulators to determine, typically led by the National Transportation Safety Board (NTSB). However, beyond evaluating why an accident happened, injured passengers and the families of individuals killed may have a personal injury negligence claim against an airline, airport or equipment manufacturer. Former Major League pitcher Roy Halladay was recently killed in a plane crash while piloting a small two-seater plane off the coast of New Port Richey. Most travelers rely on others to pilot the aircraft and use commercial carriers to conduct air travel, so the number of potentially responsible parties can be quite complex to ascertain. Determining the cause of an airplane accident is a complicated process that can take years to complete depending upon the circumstances of the crash, and an injured victim needs an experienced and dedicated attorney to thoroughly pursue the at-fault parties for just compensation. An overview of some key components that govern liability claims in airplane accident cases will follow below.
What Is Considered an Aviation Accident?
Clearly, when a plane falls out of the sky or collides with another object, an aviation accident took place. However, strictly speaking, if any of the following occurred during the operation of an aircraft, the incident is classified as an aviation accident:
a person is seriously injured;
the aircraft suffers damage or structural failure; or
the aircraft goes missing or loses contact with ground support.
The operation of the aircraft includes the entire time between when the crew or passengers board the plane with the intention of flying, until the last person, including crew, is off.
Common Causes of Crashes
While figuring out the exact factors that led to an aviation accident is often complex, the following are some of the more common causes:
mechanical failure;
pilot error;
improper/inadequate inspections for safety and functionality;
violations of Federal Aviation Administration regulations;
extreme weather conditions;
failure of the aircraft's components;
inadequate maintenance; and
insufficient training.
Filing an Injury Claim
Filing an injury claim related to an airplane crash on a commercial carrier is significantly more involved than most personal injury cases because the outcome of the claim rests on the complicated interplay of federal law, international treaties and past court decisions. Contrarily, airplane accidents that do not involve a commercial airline or other common carrier are handled like other personal injury claims, and are much more straightforward being based upon the ordinary standard of care used to evaluate the actions of any driver or operator of a vehicle. This standard differs from the higher degree of care commercial pilots are required to uphold due to the position of trust and level of skill needed to do this job. The first consideration in airplane crash claims is whether the flight was domestic or international. If the flight was international, two international agreements govern the ability to recover compensation, and impose strict liability on carriers for any passenger injuries, meaning an injured party does not need to prove the airline was negligent but only that the injury stemmed from the airline's actions. However, there is a limit on damages unless an injured party can prove willful misconduct by the airline. Proving negligence may be difficult if the accident investigation is inconclusive, and a personal injury attorney will need to closely examine the evidence to decide which course of action is most likely to lead to the recovery of compensation, which includes examining:
the type of law to use;
whether to sue as individual passengers or as a group; and
which parties to sue.
Contact a Florida Personal Injury Attorney
Injuries from a plane accident are rarely minor, and you need the help of an experienced personal injury attorney to get the compensation you deserve. The attorneys at the Miami law firm of Pita Weber Del Prado know how to do their own review of an airplane crash, and when to bring in experts to strengthen the foundation of an injury claim. Contact us for a free consultation.
Resource:
edition.cnn.com/2017/11/07/sport/roy-halladay-killed-florida-plane-crash/index.html