Do You Have to Pay for Your Doctor's Medical Errors if There is No Malpractice Insurance?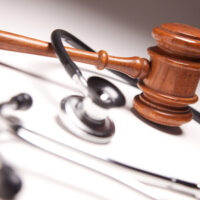 In Florida, it is not uncommon for injured patients to end up paying for their doctors' medical and surgical errors. A new report by USA TODAY highlights the dangers of being treated by plastic surgeons and other doctors who lack malpractice insurance or other coverage.
Florida law imposes specific requirements for medical malpractice insurance:
Physicians must have up to $100,000 in malpractice coverage; and
Doctors with hospital staff privileges must carry up to $250,000 in malpractice coverage.
However, there are numerous exceptions to these requirements and loopholes that allow doctors across Florida to practice medicine and treat patients with no malpractice insurance whatsoever.
That is why it is not uncommon for medical professionals in Florida to be uninsured or, in other words, "go bare" and work without any insurance if they meet certain criteria. However, it does not mean that you cannot get compensated if you suffered harm due to a medical error. Contact a Miami medical malpractice attorney from Pita Weber Del Prado to help you recover damages.
Doctors Without Medical Malpractice Insurance in Florida
A USA TODAY investigation has found that a staggering nearly 6,900 doctors in Florida do not have malpractice insurance or any other coverage. When doctors that "go bare" cause harm to patients, the injured patients and their families end up having to pay medical bills on their own.
The investigation also showed that uninsured physicians in Florida have been disciplined 44% more frequently than those who carry malpractice insurance. Besides, physicians who lack insurance coverage are more likely to commit criminal offenses such as operating a vehicle while impaired.
How Many Florida Physicians Do Not Have Malpractice Insurance?
Unfortunately, Florida's state laws have numerous flaws that allow doctors to carry no insurance at all. The USA TODAY's analysis showed that one in five board-certified plastic surgeons chose to practice medicine without malpractice insurance. The statistic is based on the analysis of self-reported insurance information.
Interestingly, the figure excludes doctors who perform procedures, including plastic surgeries, without certification, something that Florida law does not permit. In Florida, physicians self-report whether they carry any malpractice insurance to the Department of Health. However, the Department has no ability to verify whether doctors are telling the truth. Moreover, there is no guarantee that uninsured healthcare providers have other funds available to pay medical malpractice claims when they arise.
The lack of malpractice insurance allows physicians who have been previously sued for medical errors to avoid losing their medical license and continue to treat patients without having to pay higher insurance premiums.
What to Do if Your Doctor Has No Insurance Coverage?
Unfortunately, it is not uncommon for physicians, including plastic surgeons, to cause harm to patients, disfigure them, or leave them disabled, and have no financial resources whatsoever to compensate the patients for the damages they have caused.
In 1986, Florida law enabled doctors to opt out of malpractice insurance. The decision resulted in thousands of physicians with no insurance coverage but was necessary to discourage doctors from quitting their jobs over the rising cost of insurance premiums.
Before the law, insurance premiums for physicians in Florida were so high that many chose to retire early or practice elsewhere. A Miami medical malpractice attorney may be able to help you recover damages even if a doctor who injured you has no insurance coverage. Contact Pita Weber Del Prado to discuss your recovery options. Call at 305-670-2889.
Resource:
freep.com/story/news/local/michigan/detroit/2019/12/17/plastic-surgery-malpractice-doctors-avoid-paying-mistakes/2638314001/
https://www.pwdlawfirm.com/medical-malpractice/florida-lawmakers-to-pass-a-bill-to-allow-military-members-to-sue-for-medical-malpractice/