How To Prevent Medical Malpractice And Protect Your Health In 2023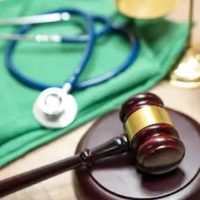 Maintaining and protecting your health is typically at the top of the list when it comes to new year's resolutions. In addition to positive actions that can help in managing or even preventing chronic medical conditions and potentially serious illnesses, it is also important to be vigilant in regard to the quality of medical care you receive. Our Miami medical malpractice lawyer offers some tips to achieve these goals in 2023.
Ways To Reduce Medical Malpractice Risks
Under the Florida Statutes, medical malpractice occurs when a medical provider violates the oath to 'do no harm' and fails to adhere to reasonable standards of care set by the medical community.
This includes taking actions other providers would not take in similar situations, such as performing unnecessary procedures or operating on the wrong body part, or not taking action to protect patients. It also involves inactions that put patients at risk, such as failing to refer to patients for needed tests or follow-up on results. Ways you can reduce medical malpractice risks and protect yourself include:
Check reviews for providers: Healthgrades provides a handy tool that provides reviews and other pertinent information on medical providers and facilities in the area.
Be prepared for visits: Make a list of symptoms and concerns prior to your appointment.
Provided needed background information: Make sure your medical chart and patient history are filled out properly.
Remind your doctor of chronic conditions: Make sure they are aware of all medical conditions you suffer, current treatments, and any specialists you have consulted with.
Follow-up: Whether it involves checking in after a prior visit or procedure or checking the results of testing, follow up on your medical care.
How To Protect Your Health In The Year Ahead
Johns Hopkins University reports that medical malpractice is a leading cause of death and disability in the United States. It is a serious problem that everyone needs to be aware of. However, there are other steps you should take to protect your health in 2023. These include:
Learn about chronic health conditions you suffer from: Find out all you can about how to better manage your health and reduce symptoms.
Take precautions to prevent serious illnesses: Depending on your age and other factors, get vaccinated as needed, wash your hands frequently and thoroughly, and be aware of potential risks when in crowds.
Maintain a healthy lifestyle: Eat a healthy diet, reduce stress, and get adequate exercise and sleep.
Avoid behaviors that put you at risk: Overeating, overindulging in alcohol, going without sleep, and smoking all significantly increase health risks.
Contact Our Miami Medical Malpractice Lawyer
If you or someone you love has suffered personal injuries as a result of medical malpractice, contact Pita Weber Del Prado right away. Our Miami medical malpractice lawyer holds negligent providers accountable for their actions and helps you get the compensation you need to recover in a claim. Call 305-670-2889 or contact our office online to schedule a consultation today.
Sources:
leg.state.fl.us/statutes/index.cfm?App_mode=Display_Statute&URL=0700-0799/0766/0766ContentsIndex.html
healthgrades.com/
hopkinsmedicine.org/news/media/releases/study_suggests_medical_errors_now_third_leading_cause_of_death_in_the_us