Sovereign Immunity and Medical Malpractice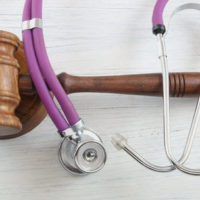 Every medical procedure carries with it some degree of risk, and a patient must place his/her trust in his/her team of attendant medical professionals that the procedure will go smoothly with no error. However, errors do happen, and, in some cases, depending on the circumstances, those errors may rise to the level of medical malpractice. In such cases, it is important to consult with an experienced medical malpractice attorney in an effort to ascertain whether the malpractice lawsuit may be filed to obtain recover appropriate compensation. However, not every aggrieved patient can recover from a medical professional who commits a preventable error. In Tallahassee, a Florida Appeals Court ruled that the doctrine of sovereign immunity prevents an injured patient from recovering just compensation as a result of error committed by medical professionals employed at state hospitals, specifically, the Miller School of Medicine at the University of Miami. A discussion of the sovereign immunity doctrine, as well as how it is applicable to medical malpractice, will follow below.
The Doctrine of Sovereign Immunity
Generally, sovereign immunity is a legal doctrine by which a government – be it federal, state, or local – cannot be held liable for a legal wrong and is, therefore, immune from civil suit or criminal prosecution. However, in some cases, a government entity can waive sovereign immunity. Typically, this waiver will manifest in one of the following ways:
Passing of laws specifically waiving immunity (the law may be a standard law, for example, waiving immunity for all tort claims against a governmental entity, or a claims law, which is a law passed to waive immunity in a specific matter);
Prior written agreement;
Initiating a legal proceeding without claiming immunity; that is, when the governmental entity is a plaintiff, it subjects itself to counterclaims;
Submitting to jurisdiction as a defendant in a legal proceeding; or
Intervening in or taking any steps in any legal proceeding.
Application to Medical Malpractice
One would typically not assume that a medical professional is a government employee. However, as illustrated in the case mentioned above, medical professionals can be government employees, and in this case, the medical professionals were employees of the University of Miami, which, as a state-funded school, is part of the government system. Consequently, the doctrine of sovereign immunity was applicable.
In 2011, the Florida Legislature, in fact, passed a law waiving sovereign immunity in matters of negligence (medical malpractice is a form of negligence). However, the law provides for a limit on the amount that can be recovered in a negligence matter. Specifically, this law limits the damages that can be recovered against a governmental entity to $200,000 for an incident that affects one person and $300,000 for an incident that affects more than one person. As a result, regardless of the actual amount of damages, the severity of the injuries, or any other factor, the government will only pay up to the cap per incident. Further, the statute also restricts the amount of attorney's fees that can be earned on a sovereign case. In such a matter, if a medical malpractice matter does, in fact, proceed to a jury, the only way for a successful plaintiff to recover above and beyond the caps is to request the Florida Legislature pass a claims bill regarding that specific matter, which is typically limited to very significant and harmful incidents. Thus, this action is far from guaranteed, and definitely in need of experienced legal representation to have a reasonable chance at obtaining additional financial recovery.
Seek Legal Advice
If you or a loved one suffered a medical injury, and you believe a medical professional committed preventable error resulting in the injury, contact the attorneys at Pita Weber Del Prado as soon as possible. We have experience in dealing with these types of matters, and will use our skill to determine who truly is at fault, and get you the compensation you deserve. Contact our Miami office today for an initial consultation.
Resource:
miamiherald.com/news/local/community/miami-dade/article215944745.html