Can You Seek Compensation for Your Gym-Related Injury in Miami, Florida?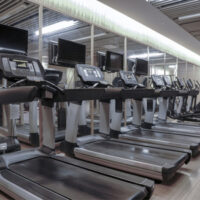 The fitness industry has been booming in recent years. In Florida, nearly every adult from 20 to 40 years old has a gym membership to keep their beach body in perfect shape. While the importance of gyms in every Florida gymgoer's life cannot be overstated, accidents and injuries can happen during your weight or cardio training.
Fortunately, you can seek legal help from a Miami premises liability attorney if you were injured in a gym to obtain compensation for your damages and losses. Gym-related injuries are not as uncommon as it might seem, and a large percentage of them occur due to a personal trainer or gym's negligence or carelessness.
Fact: In 2014, nearly 63,000 Americans were hospitalized due to injuries related to exercise equipment. Of those, over 24,400 were caused by treadmills.
Causes of Gym Accidents
When purchasing a gym membership, individuals are typically asked to sign a waiver of liability. What that means is that the gym owner and its employees are released from liability in the event of a gymgoer's injury.
However, if you are injured in a gym, you may still be able to sue the gym despite the waiver of liability. To determine whether or not you can take legal action against the gym or its employees, consult with a knowledgeable premises liability lawyer to review the waiver that you signed and evaluate the circumstances of your gym accident.
You may be able to hold a gym liable for your damages and losses if your gym-related injury was caused by:
Inadequately maintained equipment
Incorrect setup of exercise equipment
Unsafe premises and hazards
Personal trainer or employee's negligence
If the injury was caused by defective gym equipment, you might pursue a product liability claim against the manufacturer of the equipment.
Unsanitary Conditions in a Gym
In the wake of the COVID-19 pandemic, gymgoers expect gyms to have sanitary conditions. After all, unsanitary conditions in gyms can spread disease quickly because gyms are enclosed areas with countless gym members sweating and breathing heavily and touching surfaces and equipment.
In view of this, gyms must keep their conditions sanitary to prevent the spread of a disease, infection, or illness. However, it may be difficult to prove that you contracted an infection in the gym unless multiple gymgoers caught the same disease.
Gyms are required to maintain their premises in a reasonably safe condition to prevent injuries among gym members. In order to maintain the premises in a safe condition, gym owners must inspect their premises regularly and eliminate any hazards. Also, gyms must warn their members of any known and foreseeable risks and hazards on the premises.
Holding a Gym Accountable for Negligence
In Florida, you can sue a gym for unsanitary conditions or another form of negligence if you can establish four elements proving the gym's negligence. These elements include:
The gym owed you a duty of care (for instance, it had an obligation to keep the premises in a reasonably safe and sanitary condition);
The duty was breached;
The breach caused your gym-related injury; and
The injury resulted in damages.
If you believe that your gym-related injury was caused by the gym's negligence, speak with a skilled premises liability attorney in Miami to determine liability in your particular case and seek compensation. Contact Pita Weber Del Prado to schedule a case review with our lawyers. Call at 305-670-2889 today.
Resource:
marketwatch.com/story/when-exercising-too-much-can-be-fatal-2015-05-05
https://www.pwdlawfirm.com/personal-injury/avoid-injuries-in-these-8-common-accidents-while-vacationing-in-florida/