Serious Injuries In Miami That Can Prove Catastrophic For Victims And Their Families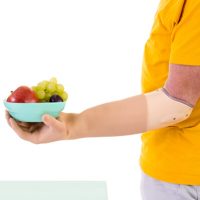 Unexpected accidents in Miami can result in serious injury, which may require months or even years to recover from. In some cases, these are considered catastrophic, impacting the health and lives of victims and their families in a major way. Our Miami serious injury lawyer explains how they occur and your rights to compensation in a personal injury claim.
When Serious Personal Injuries In Miami Are Considered Catastrophic
Any type of accident that results in personal injuries is a serious matter. Even in seemingly minor cases, you can suffer impacts on your health, mobility, and finances long after the accident occurred. However, some personal injuries are more serious than others and result in major life changes.
Section 960.03 of the Florida Statutes describes these as catastrophic injuries, which cause permanent impairments that impact your ability to work or engage in other daily activities. Examples of these include:
Traumatic brain injuries, impacting physical, emotional, or cognitive functioning;
Spinal cord injuries, causing partial or complete paralysis;
Amputation of body parts, as well as loss of use of certain limbs;
Second or third-degree burns, which can impact important body systems while resulting in lasting scarring and disfigurement;
Loss of sight or hearing, which can occur due to physical injuries or exposure to harmful substances.
Compensation For Catastrophic Personal Injuries In Miami
Potentially catastrophic injuries in Miami often occur as a result of motor vehicle accidents. These can impact drivers and their passengers, as well as pedestrians or bicyclists involved. Serious and disabling injuries can also occur due to slips and falls, getting struck by or against objects in public places, in sports and recreational accidents, or due to dangerous and defective products.
When these impact you or someone you love, it is important to be aware of your rights in seeking compensation. While you may be entitled to file a claim with the at-fault party's insurer, policy limits may fail to cover the total costs of catastrophic injuries. In this situation, filing a personal injury lawsuit through the Miami-Dade County Civil Court is likely to be the best option. This can entitle you to additional compensation, which may include:
Coverage of current medical bills and any future diagnostic testing or treatment you require;
Rehabilitative costs, medical devices, and modifications to your home;
The costs associated with long-term care or at-home nursing assistants;
Reimbursement of lost wages and payment for project future loss in income and benefits;
Payments compensating you for pain, suffering, scarring or disfigurement, and loss of enjoyment in life;
Additional amounts if the at-fault party was grossly negligent.
Get Caring Support And Comprehensive Legal Service From Our Miami Serious Injury Lawyer
If you or someone you love has suffered serious, potentially catastrophic personal injuries in Miami, get the caring support and comprehensive legal service you need in filing a claim from Pita Weber Del Prado. Call 305-670-2889 or contact us online to schedule a consultation with our Miami serious injury lawyer today.
Sources:
leg.state.fl.us/statutes/index.cfm?App_mode=Display_Statute&Search_String=&URL=0900-0999/0960/Sections/0960.03.html
www2.miamidadeclerk.gov/ocs/?AspxAutoDetectCookieSupport=1