What to Do if the Insurance Claims Adjuster Won't Return My Calls?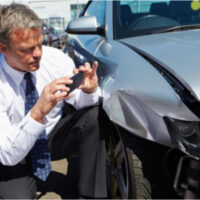 If you have been in a car crash or any other accident and were injured because of someone else's fault, one of the first things you should do is contact your insurance company and notify them of the accident.
Once you file your personal injury claim with your insurance company (unlike other states, Florida requires drivers to file claims with their own insurer regardless of fault), the company will assign a claims adjuster to your case.
You will hear from the adjuster within days or weeks after the accident. After the conversation, the claims adjuster may stop contacting you or even returning your calls.
If this happened to you, you might be dealing with a bad faith insurer. Contact a skilled personal injury attorney at Pita Weber Del Prado to discuss your options if you think your insurance company is ignoring you.
Why the claims adjuster doesn't call you back
While reasons why insurance claims adjusters do not respond to claimants or return their calls vary from one case to another, the insurer may be doing this on purpose. Unfortunately, many claims adjusters use this tactic in an attempt to:
Delay the claims process;
Devalue or deny your claim; or
Put pressure on you to accept their low-ball settlement offer.
Keep in mind that claims adjusters are trained to protect their insurance company's bottom line. They undervalue and deny valid claims to help their employer increase their profits.
Delaying the claims process and not returning a claimant's calls is one of the adjuster's tactics to settle claims for as little as possible. What they are trying to do is make you more desperate to accept at least any amount of money.
What to do when the claims adjuster doesn't return your calls?
Communication is a vital part of the claims process. Insurance companies owe you a duty of good faith when handling your claim. If the insurer fails to act in good faith, you may be able to pursue a bad faith action against the company pursuant to Section 624.155, Florida Statutes.
If the claims adjuster won't return your calls after numerous attempts to get in touch have been made and you have documented proof that the adjuster doesn't call you back, you may be able to sue the insurance company for acting in bad faith.
Before bringing a bad faith lawsuit against the insurer for ignoring you, you need to do the following:
Collect evidence
If your insurance claims adjuster does not return your calls and you believe that they fail to meet the duty of good faith when handling your claim, it is critical to start collecting evidence, written documentation, and any correspondence between you and the claims adjuster.
For this reason, it would be more helpful to communicate with the claims adjuster via email to be able to keep records.
Contact an attorney
If you believe that your insurer is acting in bad faith, it is vital to consult with a Miami insurance dispute lawyer before suing your insurance company. An attorney will help you understand your rights and investigate your particular situation.
Let our attorneys at Pita Weber Del Prado review all documentation and correspondence regarding the insurer's bad faith practices to determine whether you can sue. Call 305-670-2889 for a case review.
https://www.pwdlawfirm.com/personal-injury/can-i-file-a-car-accident-claim-if-im-an-illegal-immigrant-in-florida/